ABOUT THE "WHO HAS YOUR SIX"
MEN'S STREAMING VIDEO SERIES
The Rough Cut Men "Who Has Your Six" streaming video series is actually comprised of eight sessions that have been conducted live during the Rough Cut Men Movie Experience events since 2009.
When we first decided to do a video series, we didn't want it to be some on-screen talking head on a platform for a half hour. Lately, it seems a lot of churches are running their own sermon series, called "At The Movies". Well, since we've been using movie clips for over a decade, we had to take it up a notch.
So, over a period of about 18 months, we took a production crew around the world to film our video series, on location wherever the movies were filmed. The videos are fast moving, epic mini-motion pictures aimed to both keep your attention and engage your heart.
The mission of the series is to connect men. In combat, it's trained into soldiers. In the church, we need to get past the Saturday pancake breakfast and get real with each other. This video series is designed to be a small group launch vehicle, creating awareness in men that they aren't the only ones struggling, and that every man needs another man to cover his six (his back). But the series can be equally as powerful as a one-man audience during your quiet time.
Each video is 25-30 minutes, and has a separate, printable PDF facilitator guide. Ideally, the concept centers around a one-hour gathering. A half hour for the video, and a half hour of discussion. Each session gets a little more transparent, driving guys into a deeper relationship over the span of eight weeks.
For all of the logistics and how the series subscription works, please make sure you review this entire page.
"This video series will stir, within the heart of each man, a wonderful opportunity to be part of a network of men with the local church who desire to step out from the daily grind, and into a more fulfilling walk as not only a believer in Jesus Christ, but as a man divinely ordained to become who God has created and called him to be." — Pastor Jason, Northwoods Life Church, Minnesota
Get the Streaming Video Series and Facilitator Guides for a $99 Donation **
(You can also try it out for a 7-day preview for a $6 donation!)
The videos and their shoot locations are as follows: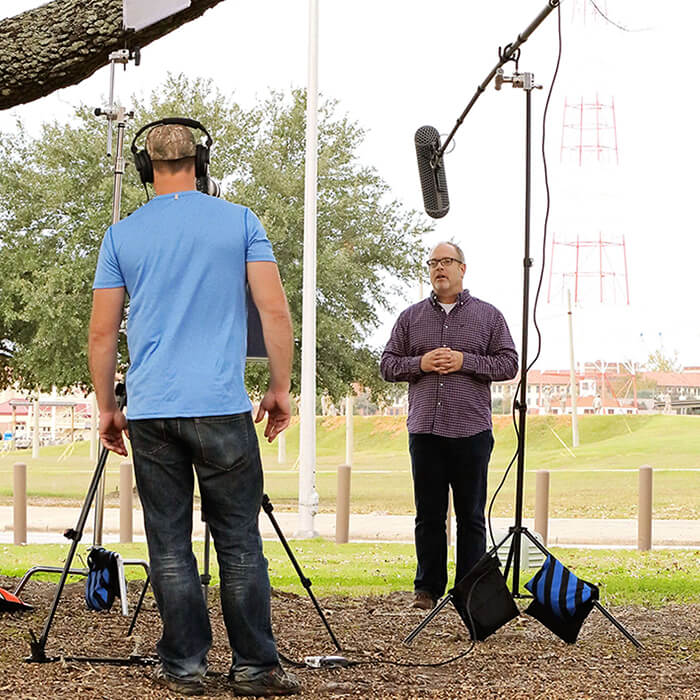 Episode 1: "The Fireteam":
The need for battle ready brotherhood. Using scenes from "We Were Soldiers", and filmed on the Jump Training Field and Doughboy Football Fields at Fort Benning, Georgia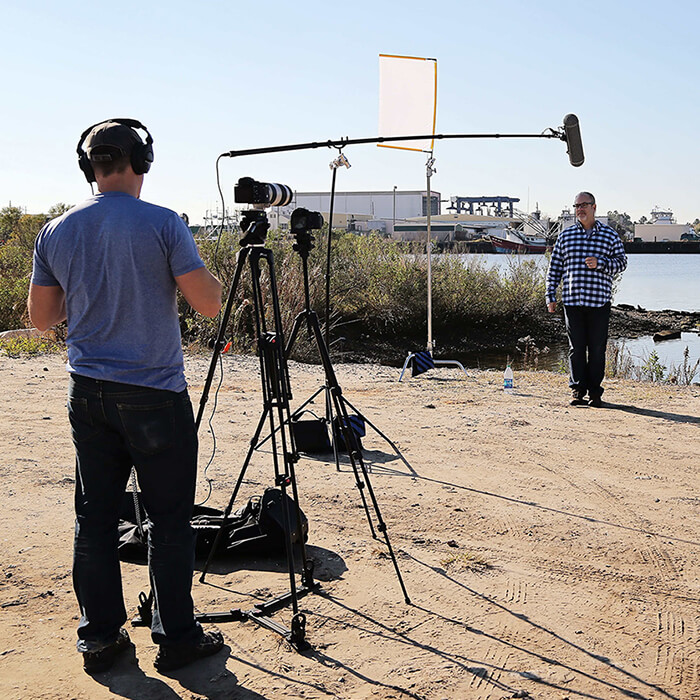 Every man needs the support of other brothers. Using scenes from "Forrest Gump", and filmed entirely in Bayou la Batre', Alabama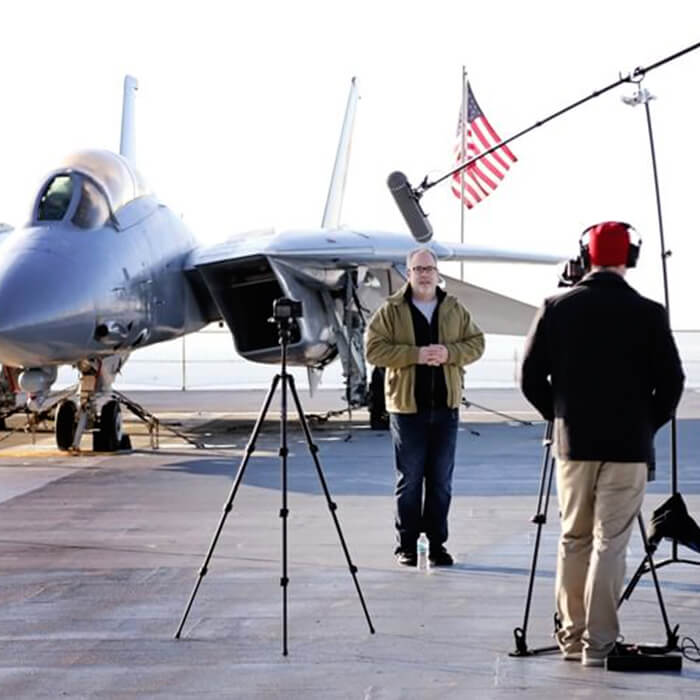 Flight Deck, USS Yorktown
Episode 3: "Accountability":
Every man needs accountability. Using scenes from "Top Gun", and filmed aboard the USS Yorktown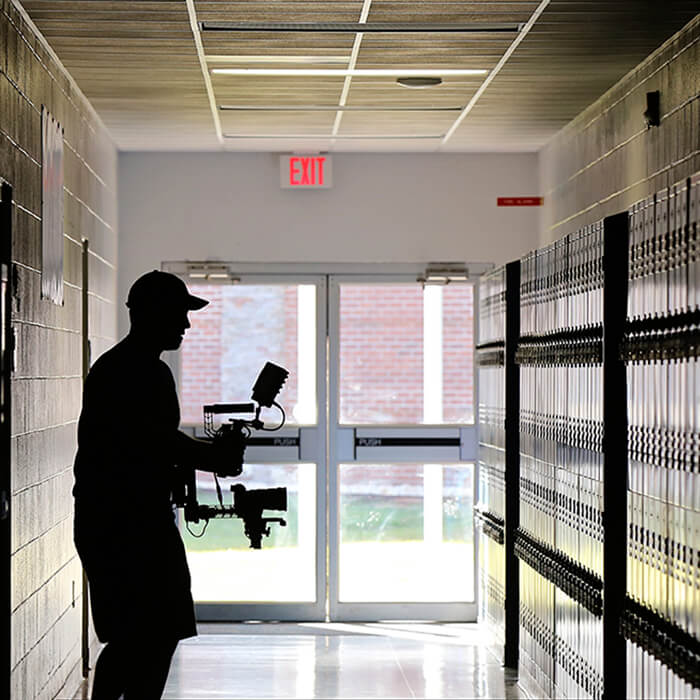 Sherwood Christian Academy
Episode 4: "Encouragement":
Every man needs someone who believes in him more than he believes in himself. Using scenes from "Facing the Giants", and filmed on the football field and in the hallways at Sherwood Christian Academy in Albany, Georgia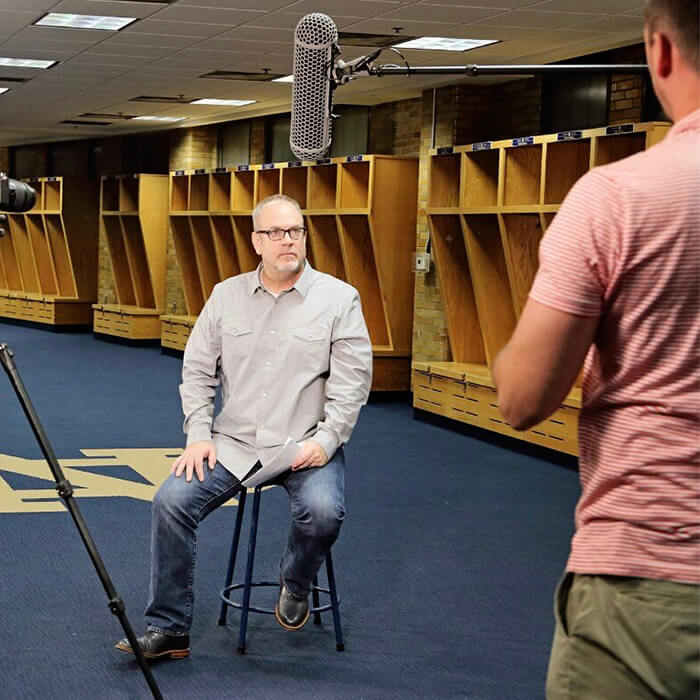 Sherwood Christian Academy
Episode 5: "What's Your Story?":
Understanding why men believe lies about themselves. Using scenes from the movie "Rudy", filmed in the game day locker room and on the football field at the University of Notre Dame in South Bend, Indiana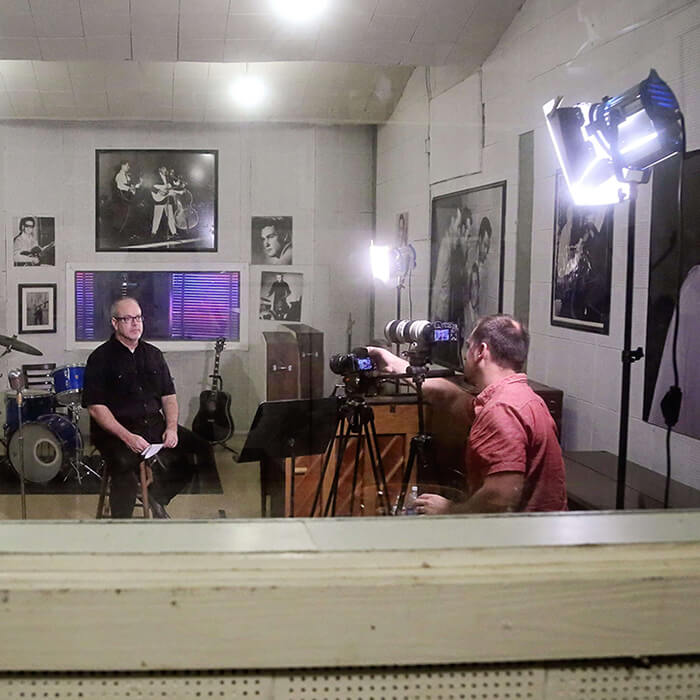 Sun Studio, Memphis, Tennessee
Episode 6: "Rewriting Your Story":
A continuation of Episode 5, with Scripture to overcome a bad personal belief system about who we are as men. Using scenes from the movie "Walk The Line", and filmed both at Sun Studio in Memphis and at Johnny Cash's boyhood home in Dyess, Arkansas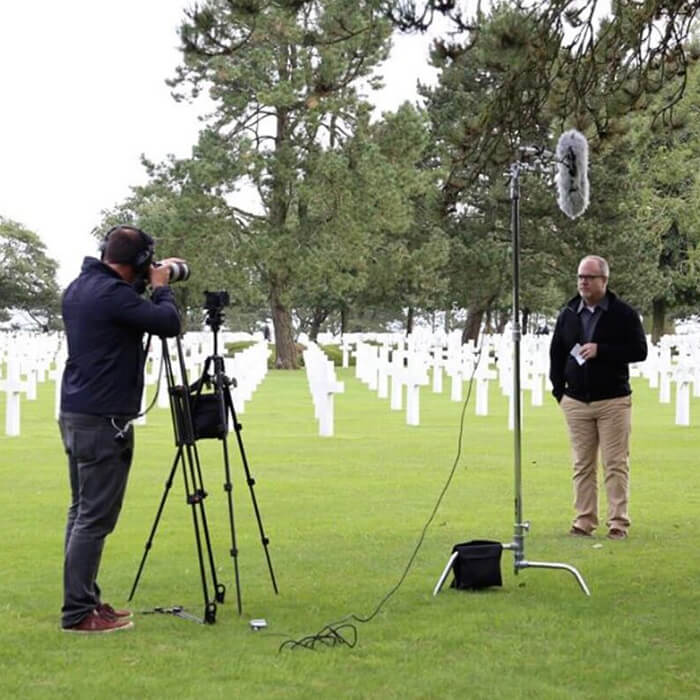 American Cemetery, Normandy, France
How to finish life well, regardless of how we started. Using the movie "Saving Private Ryan" and filmed on location along Omaha Beach and in the American Cemetery in Normandy, France.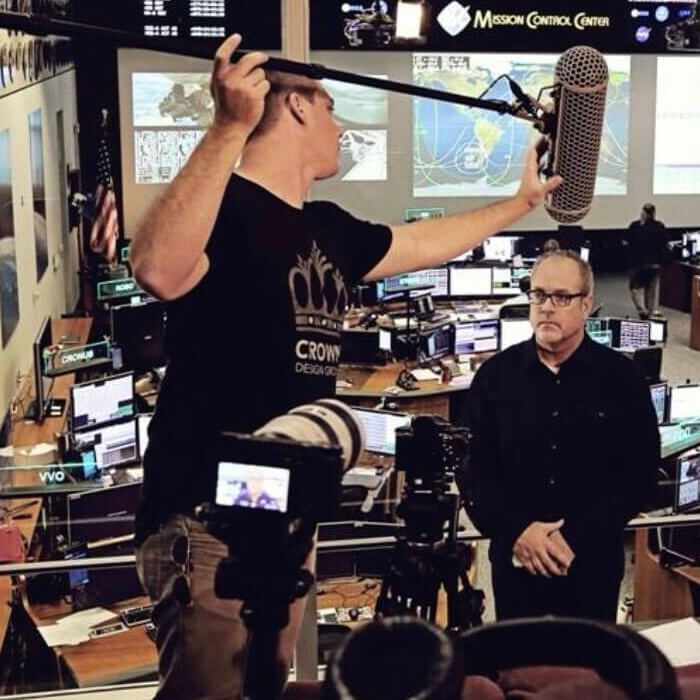 NASA Mission Control, Houston, Texas
Episode 8: "Finishing Well":
Our last impression is the lasting one. This session is all about reconciling broken relationships and leaving behind a story worth repeating. Using a scene from the movie "Armageddon", and filmed at both NASA Mission Control in Houston, and in the Vehicle Assembly Building at Cape Canaveral in Florida.
And now for the logistics…
Since we are unable to permanently convey the content to you due to Fair Use Copyright Law, I will be your virtual speaker over eight sessions. The videos themselves are housed in an off-site streaming vault, and are available on a donation basis only.
The subscription will last six months (starting on a date that you request), and we will issue you a username and password to access the "Who Has Your Six" videos virtually from our offices. If you don't make it through the series in six months and you need more time, just e-mail us. At the end of the subscription, the username and password will automatically expire.
You're welcome to do more than one small group concurrently. In fact, we suggest you offer one on a weekday morning and one on a weekday evening in order to reach men who may not be available in the morning hours or over weekends. However, we do ask that you not share the password. If two people log into the same account, the system automatically deactivates that user name.
** The suggested minimum donation for 6-month access is $99.00, paid through the donation portal below. Once we receive the donation, we will e-mail User Access Credentials to you, based upon whatever start date you designate. The subscription will not start automatically. This is completed manually at our office, and we do our best to set you up within hours of receiving your donation.
All of the content is streaming, so you need a solid WiFi connection (50Mbs or greater), and either a laptop or phone that is HDMI capable. Essentially, it's plug and play. All of the videos are mastered in 4K audio and video.
We were "At The Movies" before it was cool.
Get the Streaming Video Series and Facilitator Guides for a $99 Donation **
(You can also try it out for a 7-day preview for a $6 donation!)